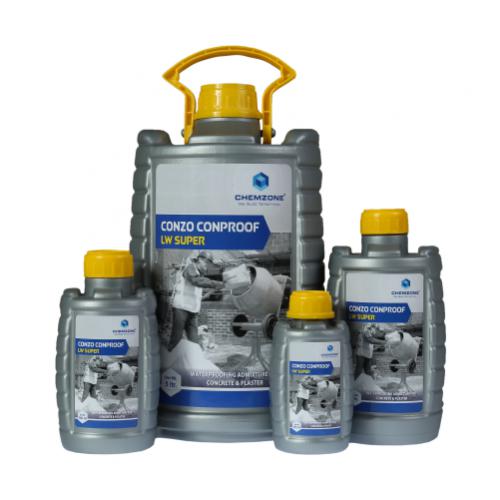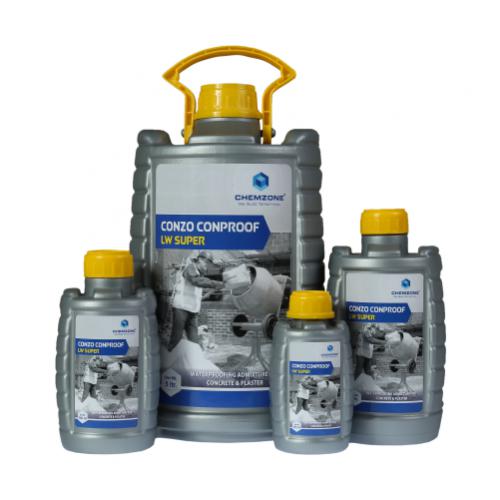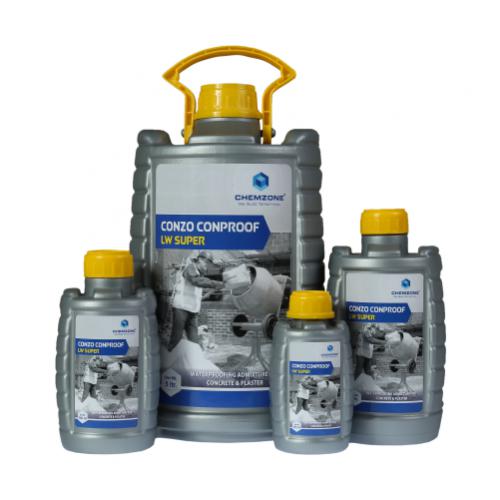 Performance and Technical data
Especially designed as per international formulations for any new concrete work waterproofing integral application.


RECOMMENDATION

Highly recommended for plaster interior and exterior both.
All kind of constructions..
Water tank R.C.C work, slab, gallery , showers, fountains and bathrooms.
Dam and cannels.
Water contain area –like compound wall plaster, pond wall R.C.C plaster.
Industries and go down wall plaster.
All residential and commercial buildings exteriors.
TECHNICAL INFORMATION

Complies to:

IS 2645
Form:

liquid
Colour:

Brown
Safety:

use goggles and gloves /non toxic
Packing:

250 ml,500 ml,1,5 20 and 50 liters.
Mix cement sand and aggregate as per recommended design.
Take water in bucket - to mix, as per design recommendation.
Add 100 to 250 ml. concrete proof in to water per bag of cement used in mix.
Pour 1/3 qty concrete proof mixed water in to dry mix.
Mix thoroughly bin to mechanical mixer for three to five minute.
Pour again remaining water mixed concrete proof in to mixer .
Mix thoroughly for five to seven minute.
Reduces permeability of R.C.C work.
Improved workability and slump.
Excellent strength achievement.
Reduces cohesion and segregation.
Chloride free.
Protect steel to corrosion.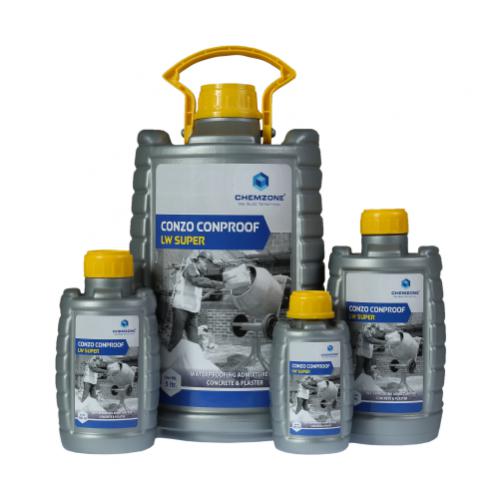 About Us
We are world class – international standard wide range construction chemicals manufacturer, consultant, supplier, advisor, and turnkey project undertaker with speciality construction chemical application in civil construction work.
Stay in Touch
Survey No. 123, Plot No.7, Road - D , GIDC Estate, Visnagar-384315.