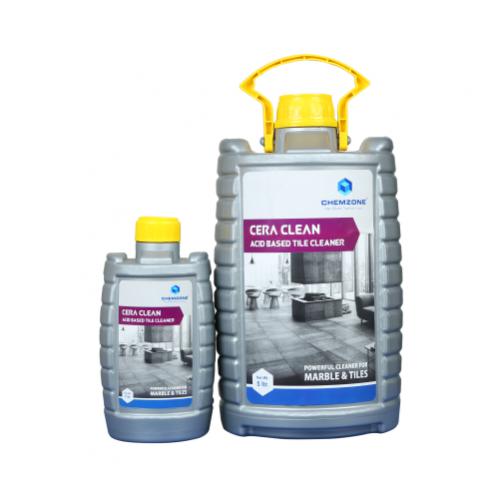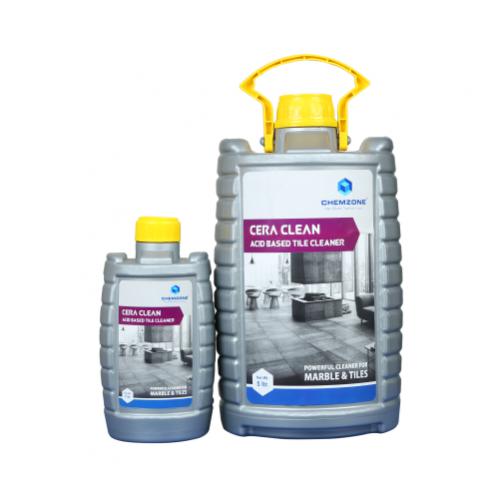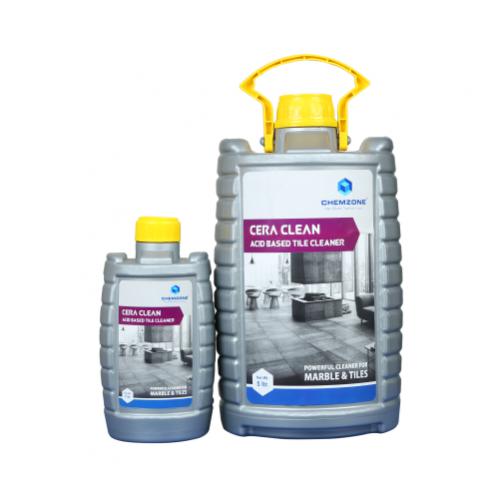 Performance and Technical data
CONZO CERACLEAN is a fast acting, acid-based cleaner for daily maintenance of tiles and removal of dirt and stains from tile surfaces.
Packaging : 1 Ltr & 5 Ltr
Coverage : Coverage depends on the porosity of the surface
Color :

Not Applicable

Certification
Application:
Shake the bottle and pour CONZO CERACLEAN on the surface which is stained
Allow it to stand for 2-3 minutes so as to allow it to react with the stain
Take a scrub pad and rub the surface. Add a little more CONZO CERACLEAN if it is feeling dry
Rinse it with water and repeat procedure if needed
Areas of Application
Unglazed ceramic tile
Glazed ceramic tile
Vitrified tiles
Ready to use
Fast acting
Easy to use
Ideal for interior and exterior areas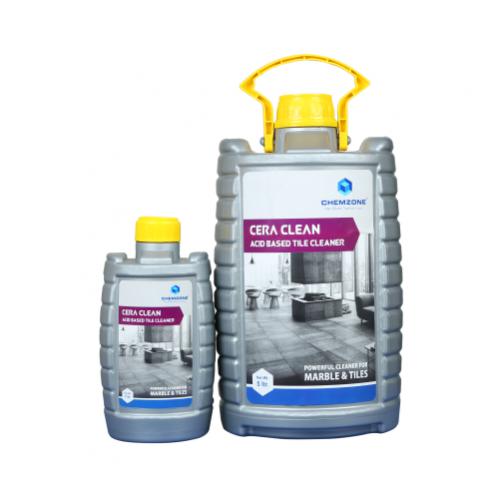 About Us
We are world class – international standard wide range construction chemicals manufacturer, consultant, supplier, advisor, and turnkey project undertaker with speciality construction chemical application in civil construction work.
Stay in Touch
Survey No. 123, Plot No.7, Road - D , GIDC Estate, Visnagar-384315.