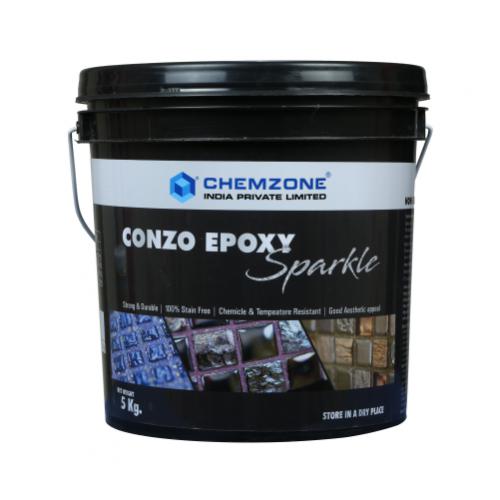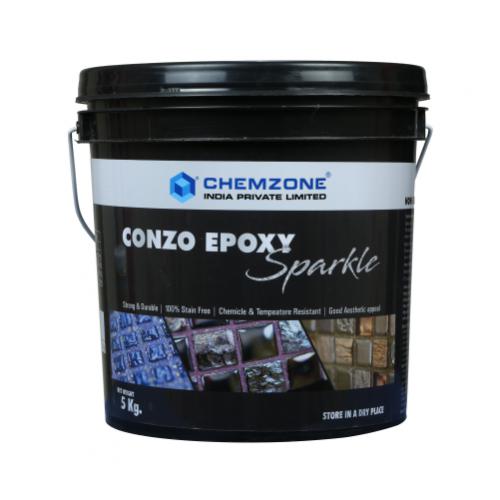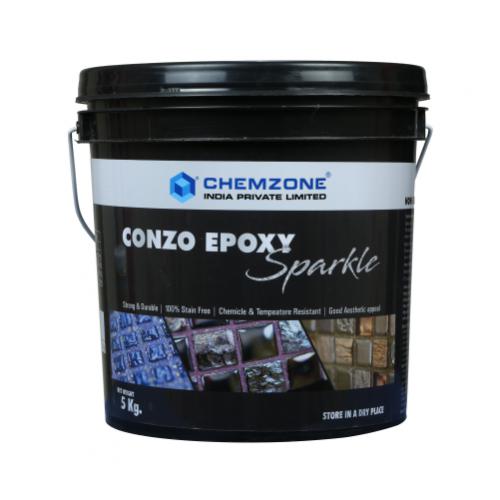 Performance and Technical data
CONZO EPOXY SPARKLE pro premium grout is a high performance which offers excellent colour uniformity, durability, beautiful and stain protection flush grout joints is an easy to use, non-sag formula.
Packaging : 1 kg and 5 kg pails
Color : Available in 22 attreactive colours
Certification
Meets the following standards as per

ANSI: A 118.3
EN 13888: RG2
How to Apply
When the tiles have set firm, spacers and bottom support can be removed. CONZO EPOXY SPARKLE Grout is an epoxy grout specifically designed to enhance aesthetics. It is available in 2 finishes – Gold & Silver
Mixing & Application
Before grouting, remove all dust & impurities from the tiles. Dampen the tiled surface with a sponge
Pour the contents of Part A & Part B into a pail and mix together for 1 min.
Add the part C filler powder ¾ of the content and mix together. Add remaining filler powder if required to achieve desired consistency
Fill the joints using a rubber float
Remove the excess grout, holding the float diagonally
After 30-45 min of the application of the grout, scrub the surface of the tile & joint with clean water and scrubber provided to remove any excess grout
Draw a clean cloth and drag across the tile to remove any residue
Next day clean the grout haze from the tile with clean water
Expansion & Control Joints
Existing joints in concrete must be carried through tile work and shall confirm to architectural details
Interior installations shall have movement joint spaced a maximum of 10m X 10m. For exterior areas it shall be spaced at 5m X 5m and shall confirm to architectural details
Areas of Application
Restaurants
Hotels
Kitchens
Bathrooms
Lobbies
Swimming Pools
Showrooms
Strong & Durable
Chemical & Temperature resistant
Good aesthetic appeal
Easy to install and clean
Full flush joints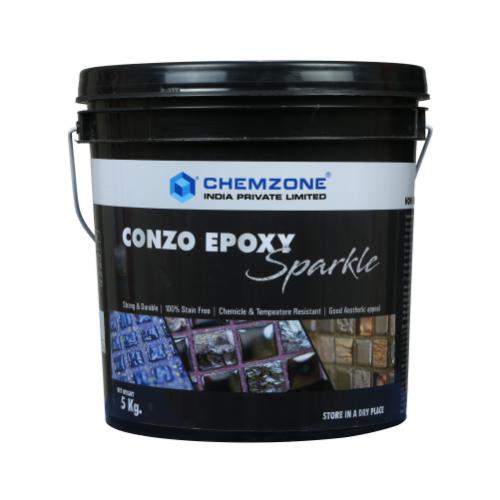 About Us
We are world class – international standard wide range construction chemicals manufacturer, consultant, supplier, advisor, and turnkey project undertaker with speciality construction chemical application in civil construction work.
Stay in Touch
Survey No. 123, Plot No.7, Road - D , GIDC Estate, Visnagar-384315.